Solutions Co., founded in the year 2008, is a digital solutions provider specializing in Web Design & Development, Web Hosting, Marketing Consultancy, eCommerce (Online Stores), Search Engine Optimization, Social Media Marketing (Instagram, Facebook and Youtube), Search Engine Marketing (Google Adwords & PPC).
Solutions Co. has a strong international presence. Our Digital Marketing Consultants use their knowledge and expertise to make a difference for businesses all around the world.
We're a powerful network of marketers who strive to discover, analyze, build and implement digital solutions that win digital marketing awards and help businesses succeed online.
Chances are you're here seeking knowledge and expert advice for your business. You've come to the right place. Over the last 11 years, Solutions Co. has won multiple digital marketing awards for our solutions by adapting to the constantly shifting landscape of the Internet. We take pride in helping businesses make the most of the money they spend on digital marketing.

We want to offer an alternative to large agencies
We want to strip away the bureaucracy and what we see as an inefficiency in the industry. We want a company where there is as little friction as possible between the client and the people doing the work. We had witnessed that most agencies put a series of gatekeepers between the people doing the work and the client. Account managers and project managers are used to "manage the client" while designers and developers are left in the office to "be creative".
There is a misconception that creative people couldn't speak to clients, that we are somehow incapable of communicating. This leads to cultures where politics and broken telephone are common. We hate this.
From day one we want clients to work closely with the people doing the work. We encourage clients to speak directly to the person actually designing, not someone managing that person. We have no account managers and no project managers.
Early on we told this to a president of a large ad agency and he looked confused. It took him a while to even consider this to be possible. It was as if what we had suggested was impossible.
The lack of a large hierarchy meant there are clients we couldn't work with. Some clients need reciprocal hierarchies just to get things done. While other firms pursued large AOR relationships that would require large numbers just to manage all the work, we look for a division inside a company who didn't want to work this way. We look for assignments rather than retainers. We look for people inside companies who want to work differently.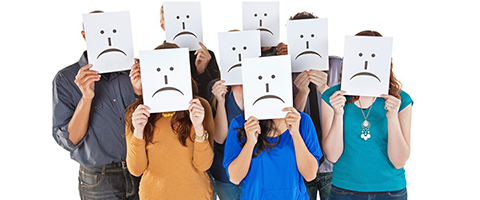 Losing Clients
We never really "lose" clients. Most of our client engagements are assignments. When we started the company, we wanted to be easy to buy, so we never asked for AORs or retainers. We wanted to earn our keep on every assignment, and this approach had served us well. Despite not being contractually bound, we had long client tenures of repeat engagements.
Our Dream
A dream doesn't become reality through magic; it takes sweat, determination and hard work. Today is 2020, we have clients in more than 10 countries.